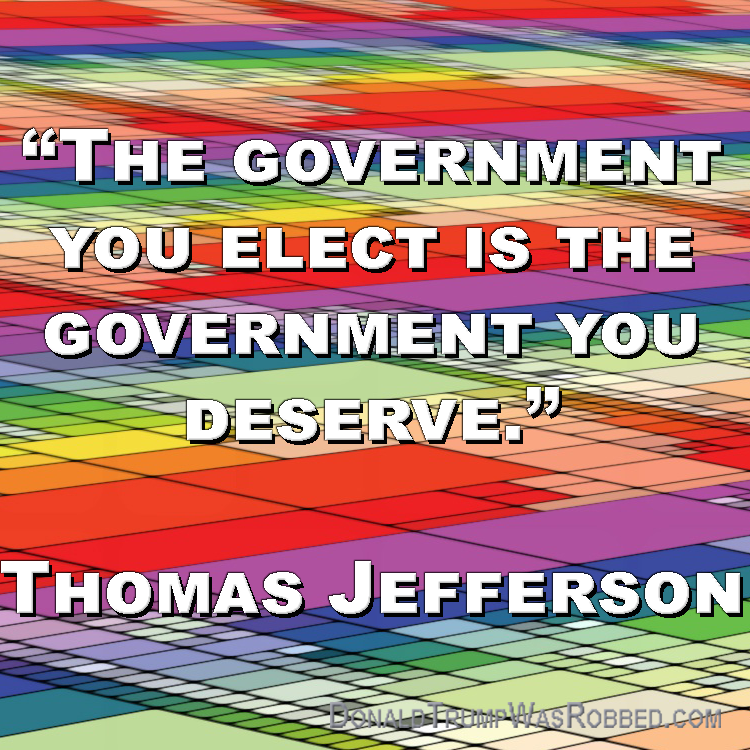 One Exception to Jefferson's Statement is Texas. We never appear to get the Politics we vote for.
WE didn't vote for Biden
WE didn't vote for Obama
WE didn't vote for a Liberal Congress
WE don't vote for anything Nancy Pelosi Does
WE didn't vote to CaliFornicated by having Damn Yankees and Left Coast Nut jobs directing how we should live
What we can Vote for is State Politicians who will have a Super Majority passing a Declaration Of Independence from The USA. They've taken the wrong fork in the road and we shouldn't be forced to follow them.